GOOD QUALITY JAPANESE USED TIRES
We supply GOOD QUALITY used tyres. Carefully selected from the top used tire local dealers in Japan
Customer satisfaction is our goal and if you are searching for high quality used passenger car tires, KCC Autos Japan ( KCC International ) in Japan can supply you 40ft container full load every month.
Sizes from 12R to 18R ( Summer or Winter tires ) with tread depth of 50% upwards and 70% upwards.
(If you need only new tires please let us know, and we can check with the manufacturers.)
We normally ship in 40ft or 20ft containers from Osaka, Nara, Yokohama, or Hokaido in Japan to various countries.
Lead time is 2 weeks after receiving deposit. ( Depending on the sizes we can prepare for loading in 10 days )
Our payment condition is Bank/Wire Transfer. We accept 50% deposit before container loading, and 50% final payment after shipment and B/L is confirmed. (Two installments payment system). Original BL and other shipping documents are posted by DHL to buyer after full payment is confirmed.
Contact us by email or our contact form above and we can send you a quote after we receive your tire list & other details.
Minimum Order Quantity:40ft HC Container or 20ft Container
Payment Terms: T/T
Supply Ability: 2 to 5 Forty-Foot Container / Month
Shipping methods: FOB, CIF or C&F
Delivery Time: 2 depending on tyre sizes.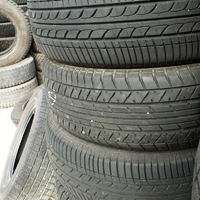 USED LT TIRES OR CASINGS
We supply used Japanese LT Tires and TB casings in Japan.
Mix container of used LT and Casings:
650R/16 (used LT tires and Casings )
700R/16 (used LT tires and Casings )
750R/16 (used LT tires and Casings )
225/80R17.5 (used LT tiresand Casings )
185/80R15 (used LT tires and Casings )
245/70R19.5 (used LT tires and Casings )
We also supply Mix containers of casings of the following: 11R22.5, 12R22.5, 275x80R22.5, 275x70R 22.5, 295x80R 22.5, 245x70R22.5, 255x70R22.5, 1000R20
Contact us for details or we can send you a quote after we receive your tyre list.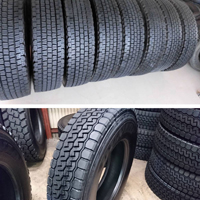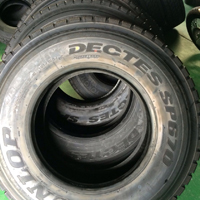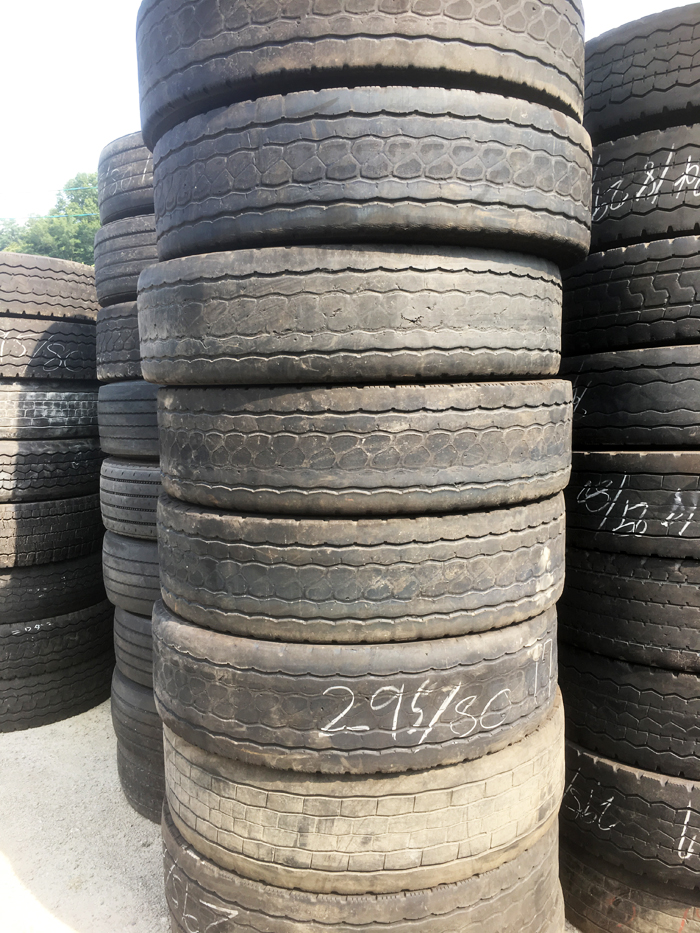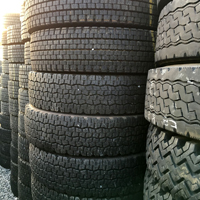 USED PC TIRES
We supply 1 to 4 40ft container every month regularly. Sizes varies from 12, 13, 14, 15, 16, 17, 18 and 17inch. Tires are mixed summer & studless mainly Japanese made Bridgestone, Dunlop, Yokohama. Toyo tires.
Please note that our PC prices are FOB and Ocean freight, Drayage cost form Yard to Port, Custom duties and Terminal Handling Charge are included in the tire cost.
Contact us for a quotation and inform us of your port destination.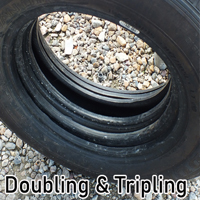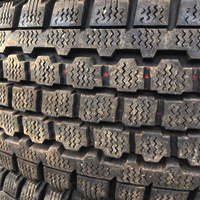 BID & BUY USED CARS from JAPAN
We are a licensed car dealer in Osaka, Japan helping car dealers outside Japan purchase used cars at Japanese car auctions.From Passenger Cars, Trucks, Buses, Heavy Machinery vehicles etc etc.
We help you import single cars, trucks and busses (RO-RO) or 40ft containers (max of 3 passenger cars in one 40ft container) .
Customers are free to choose the Grade, Mileage, Engine cc and Price range of the vehicle they want to purchase online. KCC Autos provide customers with unique ID and PWD to log in and be able to view and choose vehicles going to auctions. KCC Autos bid on vehicles on behalf of customers and ship from Yokohama or Osaka in Japan to various countries.
Now customers have the chance to be part of the bidding and buying process instead of waiting for dealers to find the vehicle for them. We guarantee 100% transparency to all payments, even to the price we purchase your car online.
Our payment terms is TT. Auction Deposit before bidding on cars, and Balance Payment after a successful bidding. (Payments has to be 100% completed before KCC Autos can post original copy of BL, Title Certificate, JEVIC certificate [if applied], Packing list & Shipping Invoice) All payments receipts and process are very transparent to our customers and bidding results can be checked online.

Contact us for more details on our commission based system and cost.
JAPANESE MADE TRUCK, BUSES, CARRIERS, TRACTOR HEADS
Cheap Used Trucks, Tractor heads, buses, high lifts, wingbox, car carriers for the best prices in Japan. Engine inspected and thoroughly checked. They come standard with seat belts, windshield wipers, headlights, turn signals, vent, and heater etc. Very popular in and out of Japan for transporting heavy loads, vehicles, passenger buses, used for building construction etc.

The vehicles are ideal for:
General Contractors, Maintenance Workers, Farmers, Landscapers, City Services, Recreational Riding, And More...
Our payment terms is TT.
50% deposit of total cost before shipping vehicle(s) and 50% final payment after confirmation of B/L copy. Final Payment has to be 100% completed before we can post original copies of B/L and other shipping documents to consignee.
M.O.Q: We accept orders from one unit to several units per month.
Shipment can be RO-RO or in 40ft containers.
Call or email us you details today for prices, and we will be please to assist you.
Buyers coming to Japan ( Osaka ) will be able to view and check the vehicles themselves before buying.
HIGH QUALITY CAR ENGINES & TRANSMISSIONS FROM JAPAN
We are a member of the largest used car association in Japan and we are able to supply you with high quality used engines by 20 or 40 foot container orders. We have access to thousands of used engines and we can purchase vehicles at auction venues and extract the engines, transmissions and other parts according to our buyers request. Whether you need only engines or full vehicle parts, we can be able to supply you according to your demands. All engines and parts are 100% from Japan shipped from Yokohama or Osaka!
We thoroughly, clean, spin tested and inspected each and every engine and parts to make sure they work properly before packing. If you are thinking of buying engines for Japanese cars in container loads (20ft or 40ft) from Japan, then contact us today and send us your requirements and details by email.
Our minimum order is one container load ( 20ft or 40ft )

Our payment terms is TT.
(50% despost before loading and 50% after you receive BL copy; two installment payment system and payments has to be 100% completed before we post original copy of BL to consignee)
Delivery is between 3 to 4 weeks ( depending on the engine types/modles )

Contact us for price list of engines avaliable or you can send us your engine list and we can send u a quote.
Thank you and look forward to your contact.
USED FORKLIFT
USED JAPANESE FORKLIFTS at reasonable prices!!
We sell Japanese brand forkLifts by several well known makers like Toyota, TCM, Komatu, Mitsubishi, Nissan models.
From Year 2000 models to 2010 and even recent models. Easy to maintain and durable, high quality Japanese forkLifts.
KCC Autos Japan can supply you from 1 unit to 10units monthly shipped by RO-RO single units or by 20ft or 40ft containers.
Very good prices for the different Models we have.
FG25C-14, FG15-18, FD25T, FD25T, FG30T, FG25T13,7FD25, SB-YL02, 02-7FD15, 8FG15, FGE10T,
Call / contact us today for any inquiry.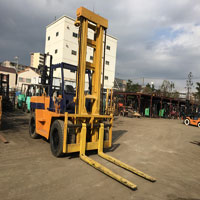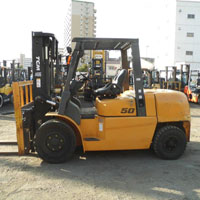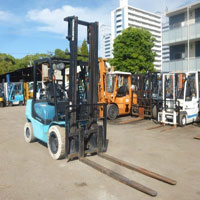 USED MOTOR BIKES & U.S.A VINTAGE BIKES - 米製ヴィンテージバイク輸入
We sell and export USED motor bikes from Japan to various parts of the world at very reasonable prices.
All motor bikes are in good condition, cleaned and carefully packed.
We accept orders in 20feet or 40feet container base. 550 to 600 UNITS can be loaded in one container.
HONDA, YAMAHA, KAWASAKI...etc.
日本で人気のハーレーダビットソンから、カワサキ、ホンダ、スズキなど、レストアマニア人気のヴィンテージバイクを小ロットからの輸入も行っておりますので、
ご用命・詳細についてはお問合せください。
Contact us for price list and shipping details.
(Serious Buyers Only Please)
IMPORTANT ADVICE TO CUSTOMERS
Japan has been a country where you hardly hear about fraudulent business involving customers. However, recently there have been rumors from some of our long time customers, that there is fraud taking place in Hokaido with someone setting up a fake company and illegally scamming customers. KCC International ltd has always supplied good quality to our buyers and client for over 9 years in the business. Our advice we can give to all other clients searching to buy tires from sellers in Japan, please check the company well before transferring money. Like our company, any company in Japan can be able to confirm the legitimacy of its company, and you, as a buyer has the right to know whether the company you are going to do trade with is a legal company in Japan. I advice you to ask any company for the following before doing business. If they fail to provide these documents we have listed below, they are not legally registered company and you must be very careful or not do business with them. We provide all of these document below whenever our clients requested them to prove that we are a registered company with the legal license to export cargos from Japan.
1) Ask the company to provide you with a pdf copy of their corporate registration showing their legal registration number. (It's a number that looks similar to ours like this: 1200-02-064137).
2) Ask the company to provide you with a pdf copy of their export license number ( KCC Export license number is 621110131112 ). Every export company MUST have this number in Japan before they are allowed to do export business in Japan. Failing to do so means they're not an export company and dangerous to do business with them. In fact it is required by law to have the number displayed on the company's website.
3) Ask the company to provide you with a pdf copy of their JASTPRO export certificate which have the Export pass number on it. Some companies may not have applied for this export pass number which is ok if they do not have it. However they should have the Export license number mentioned above. KCC International Ltd ( KCC Autos ) has all of these registration copies and will present them anytime to our clients.
4) And one last advice, if you ever have to pay a deposit or full payment, make sure the NAME of the bank account is the SAME name of the company you are dealing with, and not a personal bank account. It is safer to pay to the company account than a personal account.